starkaudio
biography
Musical stories...that's what you'll find here. Put them on, turn them up (headphones suggested!) and lean back into a mix of high energy soundscapes meant to transport you to another world.
I'm pleased I found Bandamp. This is a nice community with a broad range of musical styles and no (as far that I've read to date) real problems with those things that detract from many online forums.
Thanks for being interested.
http://lukestark.com
4

August 20th, 2010 + 6:08 AM
·

starkaudio
I was curious if anyone here wanted to try working together by sharing stems. If you aren't familiar with the term, stems are audio files rendered from each track in a project that includes all leading and trailing silence. It makes it easier for people to share projects regardless of what tools they use.
I've uploaded a simple project to
this folder
that anyone can download. In it is a zipfile with four .wav files. If you listen to them, you will hear that most have a good deal of silence at the start. That's normal. Just take the files and drop them into your preferred track-based project software (Logic, FL, Sonar, Live, whatever) make sure that they all start at exactly measure one. Line them up and play them, everything will align musically. The project tempo is 80.0 bpm. Be sure to set that in your project.
Add any additional tracks, splice, split, mix to your hearts content. When ready to share, export each track as its own file, being sure to keep leading silence. (If you software has a help section on "exporting stems" read it.) All you need to export is your additions and or changes. Put them somewhere online where we can download them and add your changes to our projects.
It might be fun to collaborate this way, not needing to care if someone is using Sonar while someone else uses Live (or whatever.)
Anyway, grab the file if interested or start your own. Could be fun! If you don't understand (I'm not the best instructor) post your questions and myself or someone else will be sure to answer if we can.
8

August 18th, 2010 + 8:08 PM
·

starkaudio
Alias:
starkaudio
Status: Offline
Threads:
2
Posts:
28
Songs:
1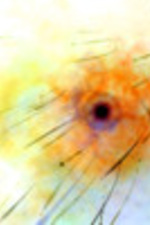 Joined: August 13th, 2010
Last login: September 27th, 2010